Bonsai & Tulips in Dutch Culture Facts
Keukenhof Tulip Gardens is an internationally acclaimed destination that boasts a mesmerizing showcase of tulips and other spring flowers. Situated in the charming town of Lisse, Netherlands, the garden is recognized as one of the most extensive flower gardens across the globe.
Visitors can relish the stunning display of millions of flowers that bloom over 79 acres of land in the garden. The garden's highlight is the striking tulips that come in various colors, shapes, and sizes. The vibrant hues of tulips make it a perfect place for photography and sightseeing.
Annual Opening of Keukenhof Tulip Gardens
The Keukenhof Tulip Gardens welcome visitors every year from late March to mid-May. The two-month window allows visitors to experience the lush greenery and blooming flowers, providing a feast for the eyes.
Keukenhof Tulip Gardens is open from March 23 till 14 May 2023. It's the best day out among the tulips near Amsterdam! Every year, more than 7 million flower bulbs are planted by hand in the autumn to flower in spring. There is a variety of 800 different tulips.
Tulips Galore: Ducts Culture facts
The garden showcases over 7 million tulip bulbs, which are carefully selected to create a stunning display of floral art. The tulips come in various shapes, sizes, and colors, including pink, red, yellow, and white, amongst many others. Visitors can also explore the garden's different sections, which highlight specific varieties of tulips.
Exciting Activities and Events
Apart from the breathtaking floral displays, Keukenhof Tulip Gardens offer visitors an array of activities and events to partake in. These include guided tours, bike rides, boat rides, and flower arranging workshops. For those seeking to indulge in culinary experiences, the garden has a variety of food options, including traditional Dutch cuisine, to delight your taste buds.
Experience the Best of Spring
The Keukenhof Tulip Gardens is a must-visit destination to experience the beauty of spring and immerse yourself in nature's finest creations. With a variety of activities, events, and culinary delights on offer, visitors can spend a memorable day surrounded by the beauty of tulips and other spring flowers.
Map of the gardens
A free map of the park is available at the ticket office at the entrance of the park. You will also find signs and maps in the park.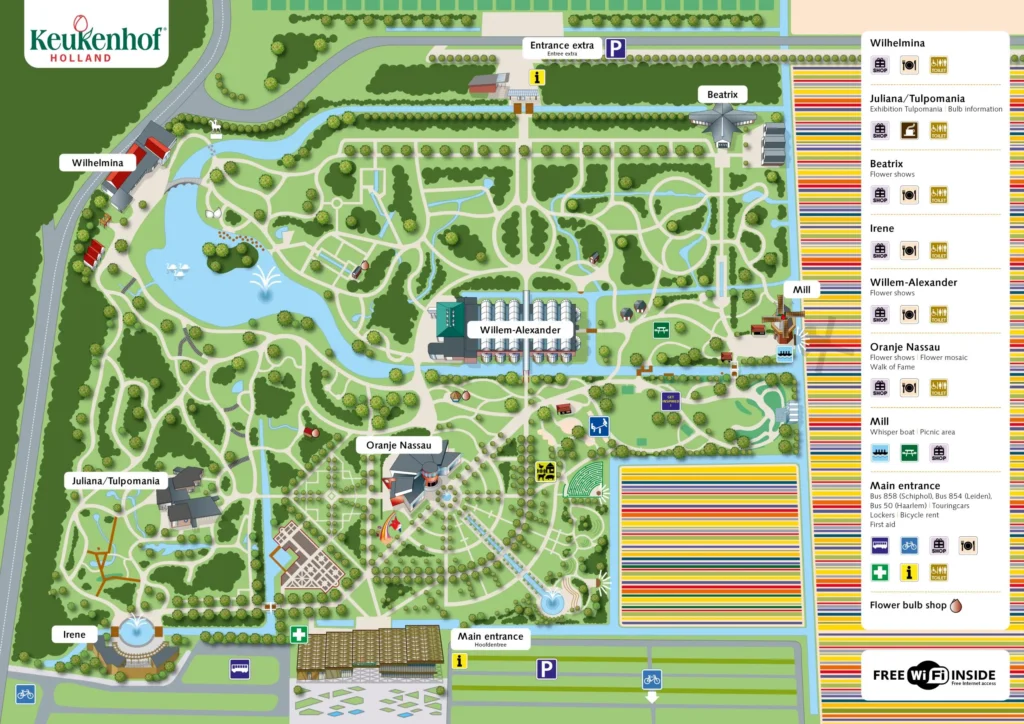 Ducts Culture Facts: Love tulips
One of the most commonly asked questions about Keukenhof is when the best time to visit is. With the flower bulbs planted in different layers throughout the park, the tulip park is a sight to behold every day during its opening season. In 2023, the season will begin on Thursday, March 23 and end on Sunday, May 14.
There are three different flowering periods to look out for during the season. During the first period, the park will be filled with blooming flowers, including daffodils and crocuses outside, and indoor flower shows featuring many tulips.
In the second period, visitors can expect to see hyacinths and early tulips blooming in the outdoor gardens, while the indoor flower shows continue to amaze with their vibrant colors.
Finally, the third period is when the tulips will bloom in the outdoor gardens, with trees turning green and the indoor flower shows still showcasing a variety of amazing flowers.
So, no matter which period visitors choose to visit Keukenhof during its opening season, they are sure to be treated to a spectacular display of nature's beauty.
Opening hours Keukenhof
The flower park will be open from the 23 March till 14 May 2023:
Monday – 08:00 – 19:30
Tuesday – 08:00 – 19:30
Wednesday – 08:00 – 19:30
Thursday – 08:00 – 19:30
Friday – 08:00 – 19:30
Saturday – 08:00 – 19:30 
Sunday – 08:00 – 19:30
Price Keukenhof Gardens
Tickets for Keukenhof Gardens 2023 are available online. As long as tickets are available, they will also be on sale at the box office at the main entrance. At the box office, tickets cost € 21.50. Please note that on busy days Keukenhof is often sold out. Then there are no tickets available at the box office either.
.
Events at Keukenhof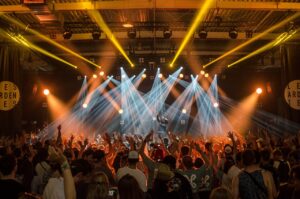 Every day of opening the gardens will look amazing. On some days there are special events being held for your to enjoy. All events are free (you only pay for your Keukenhof ticket). Subscribe to our free email newsletter and follow us on Facebook and Instagram to stay informed. All events for 2023 are still subject to change.
14/04/2023 – 16/04/2023 – Keukenhof Flower Market
22/04/2023 – Keukenhof Flower Parade
27/04/2023 – King's Dag at Keukenhof
29/04/2023 -07/05/2023 – May holiday at Keukenhof
Experience the tulip fields around Keukenhof Gardens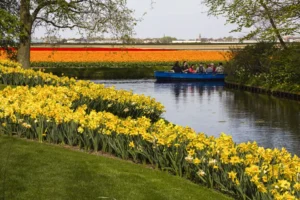 While the Keukenhof Gardens are certainly a sight to behold, the surrounding tulip fields are not to be missed either. The fields burst with vibrant colors during the spring months, making for a picturesque backdrop for any nature lover or photographer.
Many visitors to Keukenhof Gardens also take the opportunity to explore the fields and surrounding countryside. There are several ways to do this, including guided bike tours, walking tours, or even a helicopter ride for a bird's eye view.
For those who prefer a more leisurely experience, a drive through the tulip fields can also be arranged. Visitors can stop at various locations to take photos, learn about the history of the tulip industry in the Netherlands, and even purchase fresh flowers to take home.
It's worth noting that the best time to see the tulip fields is typically during the middle to end of April, although the exact timing can vary each year depending on weather conditions. But whenever you choose to visit, experiencing the tulip fields around Keukenhof Gardens is an unforgettable experience that showcases the natural beauty of the Netherlands.
Buy Quality Handmade Bonsai India online
Sale!

Jade Crasulla Rock Bonsai

Ceramic pot (9×5) Inch, Height 14 Inch, Age 5 Years. Symbol of friendship, Air-purifying, known as the "money tree" and is believed to bring good fortune and financial success.
Bonsai in Dutch Culture Facts: A Look into the Art of Miniature Trees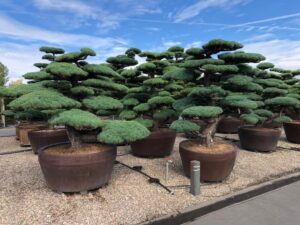 Bonsai, the art of growing miniature trees, is a practice that originated in China and Japan. However, it has spread worldwide, and the Netherlands is one of the countries where bonsai has become a part of the culture. In this article, we will take a closer look at the history of bonsai in the Netherlands, how it has evolved over the years, and the impact it has had on Dutch culture Facts.
1. Introduction to Bonsai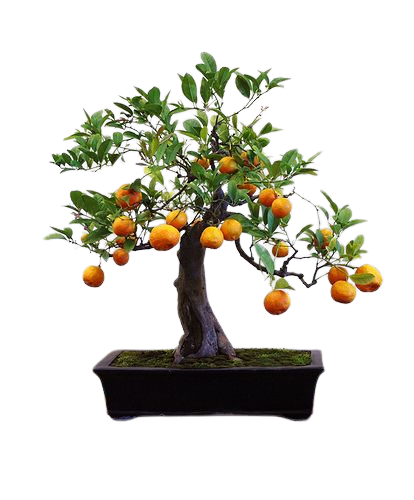 Bonsai is a Japanese word that means "planted in a container." It is a practice that involves growing and pruning trees and shrubs to create miniature versions of them. The art of bonsai originated in China, but it was the Japanese who perfected it and made it an art form. The practice involves a lot of patience, dedication, and skill.
2. The History of Bonsai in the Netherlands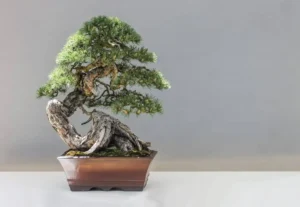 Bonsai was introduced to the Netherlands in the early 1900s by Dutch traders who brought back bonsai trees from their travels to Japan. However, it was not until the 1960s that bonsai started to become popular in the Netherlands. The Dutch Bonsai Association was founded in 1976, and since then, the practice has grown in popularity. Today, there are several bonsai clubs and exhibitions held throughout the country.
3. Bonsai in Dutch Culture Facts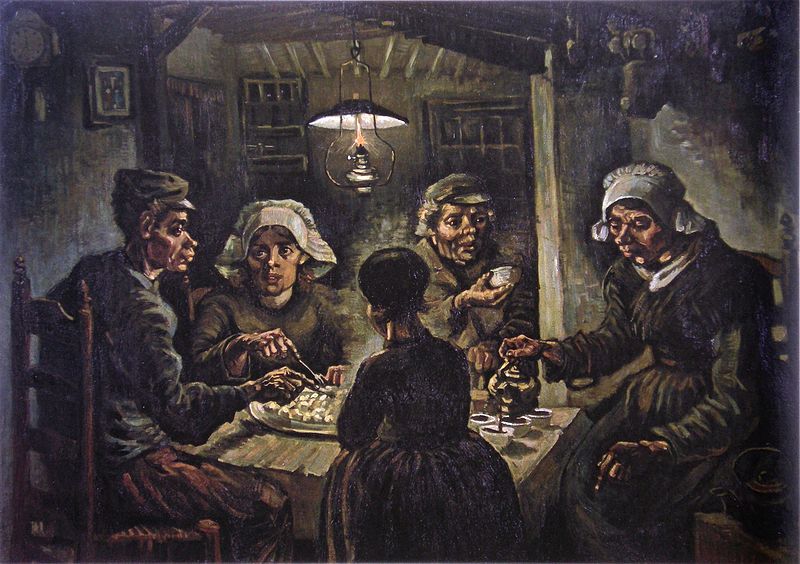 Bonsai has become a part of Dutch culture Facts, with many people owning and growing bonsai trees in their homes and gardens. It is not uncommon to see bonsai trees in public spaces, such as parks and museums. The practice of bonsai has also influenced Dutch art, with several artists using bonsai as a source of inspiration for their work.
4. The Art of Bonsai
Bonsai is more than just growing miniature trees; it is an art form that requires a lot of skill and dedication. The practice involves careful pruning and training of the tree to achieve the desired shape and form. Bonsai trees are not just small versions of their larger counterparts; they are unique and individual works of art.
There are many different types of bonsai trees, each with its own unique characteristics and requirements. Some of the most popular types of bonsai trees in the Netherlands include the Japanese maple, the Chinese elm, and the juniper. Each type of tree requires different pruning and care techniques to achieve the desired shape and form.
6. Bonsai Care
Taking care of a bonsai tree requires a lot of patience and dedication. Bonsai trees require regular watering, pruning, and fertilization to keep them healthy and looking their best. The type of care required depends on the type of tree and the desired shape and form.
7. Bonsai Exhibitions
Bonsai exhibitions are a great way to see some of the most beautiful and unique bonsai trees in the Netherlands. There are several bonsai exhibitions held throughout the year, including the annual Dutch Bonsai Association exhibition. These exhibitions showcase some of the most beautiful and unique bonsai trees in the country.
8. The Future of Bonsai in the Netherlands
Bonsai has become an integral part of Dutch culture Facts, and its popularity shows no signs of slowing down. With more and more people taking up the practice, it is likely that we will see even more beautiful and unique bonsai trees in the future.
9. Conclusion
Bonsai is a practice that has become a part of Dutch culture Facts. It is an art form that requires a lot of skill, dedication, and patience, but it has brought beauty and inspiration to many people. With its rich history and unique beauty, bonsai is a practice that will continue to thrive in the Netherlands for years to come.
10. FAQs
Is bonsai a difficult practice to learn?
Bonsai requires a lot of patience and dedication, but it is not necessarily difficult to learn. With the right resources and guidance, anyone can learn the art of bonsai.
What is the best type of tree for a beginner to grow as bonsai?
The Chinese elm and the juniper are both great trees for beginners to start with. They are hardy and easy to care for, and they respond well to pruning and shaping.
Can bonsai trees be grown indoors?
Yes, bonsai trees can be grown indoors, but they require a lot of light and proper care to thrive.
How long does it take to grow a bonsai tree?
Growing a bonsai tree takes a lot of time and patience. It can take several years to achieve the desired shape and form.
Is bonsai expensive?
The cost of bonsai varies depending on the type of tree and the level of care required. However, bonsai can be an affordable and rewarding hobby for anyone willing to put in the time and effort.
Places to buy Bonsai in Netherlands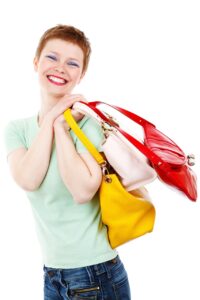 delhibonsai.com is not an affiliate of above vendors, please use your discretion before purchasing.
Other botanical gardens in the Netherlands
There are of course plenty of other botanical gardens in the Netherlands that you can visit. We've only mentioned seven of the 26 which are members of the Dutch Association of Botanical Gardens. For more information about the 19 other botanical gardens you can visit in the Netherlands, please visit the Dutch Association of Botanical Garden's website.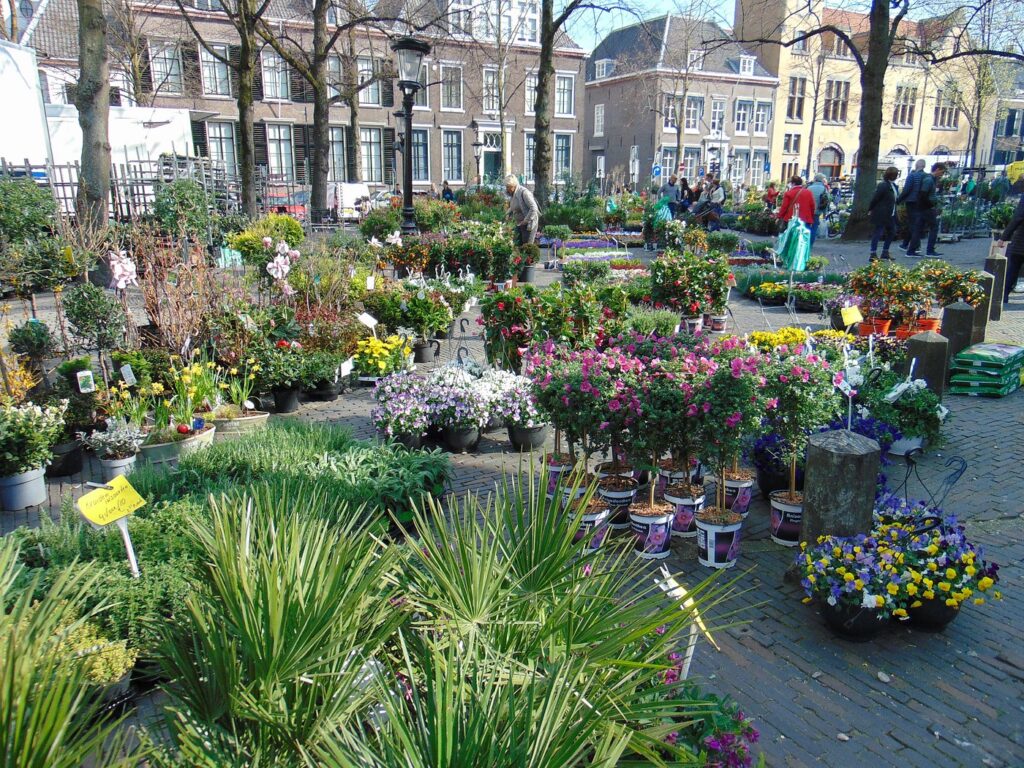 Aalsmeer
Historische Tuin Aalsmeer
Praamplein 1
1431 CV Aalsmeer
Alkmaar
Hortus Alkmaar
Berenkoog 37
1822 BH Alkmaar
Ambt Delden
Landgoed Twickel
Twickelerlaan 7
7495 VG Ambt Delden
Amsterdam
Hortus Botanicus Amsterdam
Plantage Middenlaan 2A
1018 DD Amsterdam
Amsterdam
Botanische tuin Zuidas
Van der Boechorststraat 8
1081 BT Amsterdam
Amsterdam
ARTIS
Plantage Kerklaan 38-40
1018 CZ Amsterdam
Apeldoorn
Paleis Het Loo
Amersfoortseweg
7313 AA Apeldoorn
Arnhem
Nederlands Openluchtmuseum
Schelmseweg 89
6816 SJ Arnhem
Arnhem
Koninklijke Burgers' Zoo
Antoon van Hooffplein 1
6816 SH Arnhem
Buitenpost
Botanische Tuin De Kruidhof
Schoolstraat 29B
9285 NE Buitenpost
De Lutte
Arboretum Poort Bulten
Lossersestraat 68
7587 PZ De Lutte
Delft
TU Delft Hortus Botanicus
Poortlandplein 6
2628 BC Delft
Den Helder
Hortus Overzee
Soembastraat 83
1782 SM Den Helder
Doorn
Nationaal Bomenmuseum Gimborn
Velperengh 13
3941 BZ Doorn
Haren
Hortus botanicus Haren / Groningen
Kerklaan 34
9751 NN Haren
Hilversum
Pinetum Blijdenstein
Van der Lindenlaan 125
1217 PJ Hilversum
Kerkrade
Botanische Tuin Kerkrade
St. Hubertuslaan 74
6467 CK Kerkrade
Leiden
Hortus botanicus Leiden
Rapenburg 73
2311 GJ Leiden
Nijmegen
Hortus Nijmegen
d'Almarasweg 22D
6525 DW Nijmegen
Oudenbosch
Botanische Tuin Arboretum Oudenbosch
Achter 't postkantoor 1
4731 PM Oudenbosch
Pieterburen
Domies Toen
Hoofdstraat 76
9968 AG Pieterburen
Putten
Landgoed Schovenhorst
Garderenseweg 93
3881 GK Putten
Rotterdam
Diergaarde Blijdorp
Diergaarde Blijdorp
3041 JG Rotterdam
Rotterdam
Trompenburg Tuinen en Arboretum
Honingerdijk 86
3062 NX Rotterdam
Utrecht
Botanische Tuinen Utrecht
Budapestlaan 17
3584 CD Utrecht
Wageningen
Belmonte Arboretum
Generaal Foulkesweg 94-A
6703 DS Wageningen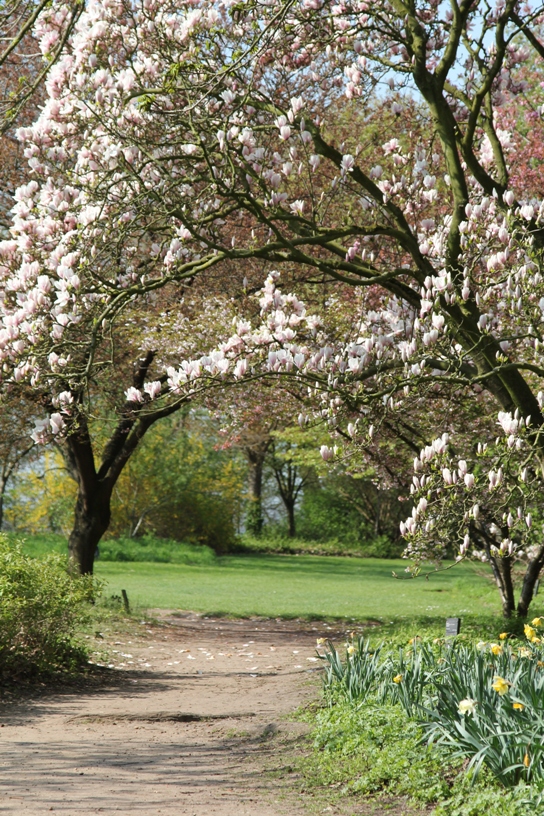 Whether you're a nature lover or just looking for a peaceful day out, the botanical gardens of the Netherlands have something for everyone. From the vast fields of tulips at the Keukenhof Gardens to the historic beauty of the Hortus Botanicus Amsterdam, there's no shortage of stunning gardens to explore. So why not plan a visit and discover the beauty of these natural wonders for yourself?
UPCOMING BONSAI SHOWS IN NEATHERLANDS:-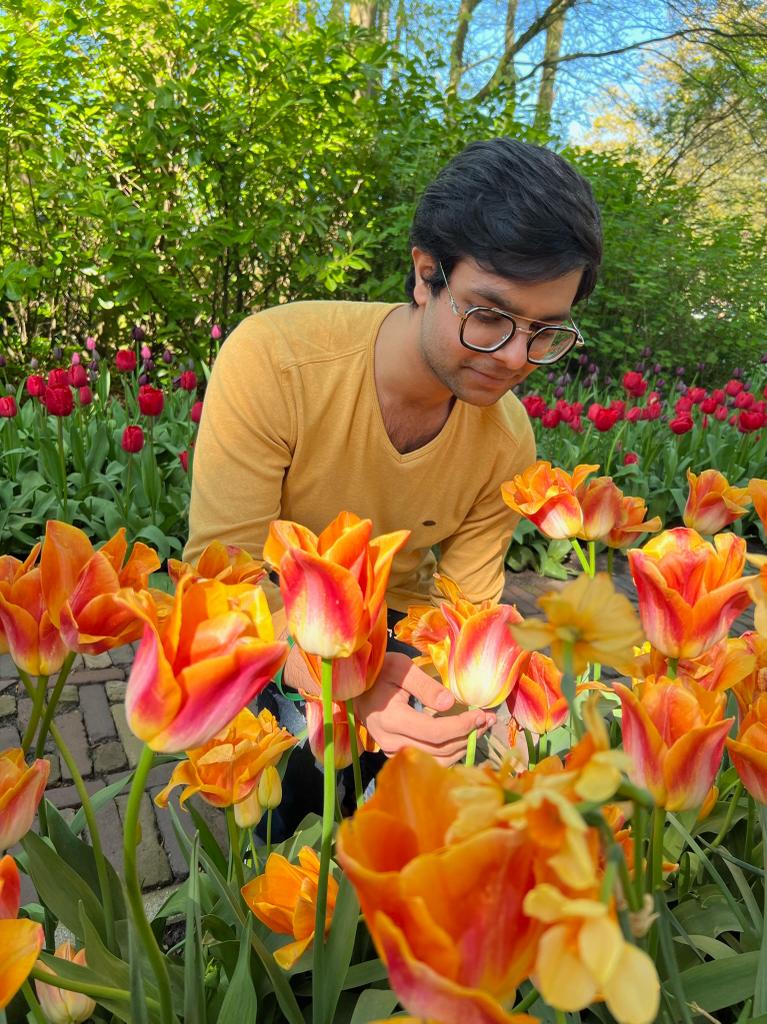 Travelling for Tulips and Bonsai in the Netherlands, adjust your dates according to the upcoming shows.
BVMN Bonsai Show
Date: April 15 2023
Location: BVMNL, Leersum, de Binder Hoflaan 29, LEERSUM
URL: http://bonsainederland.nl/evenementen/
Arco Bonsai
Date: 5, 6 and 7 May 2020
Location: Arco, Italy
URL: https://www.arcobonsai.com/arcobonsai-2023
Bonsai from the West
Date: June 10 and 11, 2023
Location: Delft, Netherlands
URL: http://www.bonsaivanhetwesten.nl
The Trophy
Date: February 25 and 26, 2024
Location: Genk, Belgium
Route to our stand at the Trophy: https://www.bonsaiplaza.com/nl/de-trophy/
URL: https://bonsaiassociation.be/trophy/
Lodder Bonsai Open Days
Date: March, 2024
Location: Harmelen, the Netherlands 
URL: http://www.hoka-en.nl/evenementen
For More information please click for this wonderful article by Hans van Meer