Sale!

Ficus Microcarpa Root on Rock

Ceramic pot (9×5) Inch, Height 12 Inches, Age 5 Years. Evergreen shiny leaves. This indoor bonsai plant doubles as an air purifier, with scientific evidence supporting its stress-reducing properties. It makes for a great gift, serving as both a decorative piece and an effective air-cleaning tool for homes and offices. 
Bonsai plants offer peace of mind, eliminate depression and keep us energetic.
Gift Bonsai- A Timeless & Everlasting No.1 Option for Loved ones 
Bonsai trees are a timeless and elegant gift that can be cherished for years to come. They not only add a touch of nature to any room but also provide numerous health benefits. Delhi Bonsai is a reputable company that specializes in creating stunning bonsai trees. Bonsais can be idea; Gift for all occasions, it can be a
Touching gift for best friend.

Heart touching gift for best friend.

Best friendship day gift.

Mother's Day Gift

Father's Day Gift

Parents Day Gifts

friendship day gift

Diwali gift

New year gift

Rakhi

Teacher's Day

Grandparents Day

Daughter's Day Gifts

Boss Day

Bhaidooj

Karwa Chauth

Christmas

Lohri

Valentine's Day

Holi

Women's Day

Corporate Gift

Gift in seminars

welcome gift to dignitary 
providing an appropriate and thoughtful gift that delights is a true skill that can be developed with practice. By taking the time to understand the recipient's personality, interests, and needs, you can choose a gift that is tailored to them. Remember that the key to a great gift is personalization and thoughtfulness.
Benefits of Giving a Bonsai as a Gift
Aesthetic Appeal
Bonsai trees are living works of art that can add natural beauty and elegance to any room. They come in a variety of styles, sizes, and shapes, making them a versatile gift for any occasion.
Health Benefits
Bonsai trees are known to improve air quality and reduce stress levels. They release oxygen and absorb pollutants, making them a perfect gift for people who suffer from allergies or respiratory problems. Studies have also shown that caring for plants can reduce stress and anxiety.
Longevity
Bonsai trees can live for several decades, making them a gift that can be enjoyed for years to come. With proper care and attention, bonsai trees can grow and thrive, becoming an enduring symbol of the gift giver's thoughtfulness and care.
Why Delhi Bonsai is the Best Choice
Quality Trees
Delhi Bonsai creates high-quality bonsai trees that are healthy and well-crafted. They use only the best materials and techniques to ensure that each tree is unique and beautiful.
Expertise
Delhi Bonsai has a team of experienced bonsai makers who have a deep understanding of the art and science of bonsai tree cultivation. They are passionate about their work and take great pride in creating beautiful, healthy bonsai trees.
Range of Options
Delhi Bonsai offers a wide range of bonsai tree options to choose from, making it easy to find the perfect gift for any occasion. They have trees of various sizes, shapes, and styles, ensuring that there is something for everyone.
Eco-Friendly
Delhi Bonsai uses sustainable practices and materials to create their bonsai trees. They believe in being environmentally responsible and strive to minimize their impact on the planet.
Bonsai as a Gift on Diwali
Diwali is the festival of lights and happiness, and it is a time for family and friends to come together and celebrate. It is also a time for gift-giving, and finding the perfect gift can be a challenge. If you are looking for a unique and thoughtful gift for your loved ones, consider gifting a Bonsai tree. A Bonsai tree is a miniature version of a fully grown tree and is grown in a small pot. It is an excellent gift for anyone who loves gardening and is a perfect way to show your loved ones how much you care for them.
Why Bonsai is the Perfect Gift?
Bonsai is an art that originated in Japan and has been practiced for centuries. It is a way to create a miniature version of a fully grown tree and is an excellent way to bring nature into your home. Bonsai trees require minimal care and attention and can last for many years, making them a perfect gift for your loved ones on Diwali.
How to Care for Your Gift Bonsai
Watering
Bonsai trees need to be watered regularly, but it is essential not to overwater them. The frequency of watering depends on the type of tree, the pot size, and the environment. It's best to check the soil's moisture level before watering.
Light and Temperature
Bonsai trees need adequate sunlight to grow and thrive. They also need to be protected from extreme temperatures. It's essential to place the bonsai tree in a spot that gets enough sunlight and is away from drafts.
Pruning and Shaping
Pruning and shaping are crucial for maintaining the health and aesthetics of a bonsai tree. Regular pruning helps to promote new growth, while shaping ensures that the tree maintains its desired shape.
Conclusion
Delhi Bonsai is the best choice for buying a gift bonsai. Their commitment to quality, expertise, range of options, and eco-friendly practices make them a top choice for bonsai enthusiasts. A gift bonsai is not only a beautiful and unique gift, but it also provides numerous health benefits and can be cherished for years to come.
FAQs
How do I know which bonsai tree to choose? A: Delhi Bonsai offers a wide range of bonsai trees to choose from. Their team of experts can help you select the perfect tree based on your needs and preferences.

Can I buy a Gift bonsai tree online? A: Yes, Delhi Bonsai offers online purchasing options, making it easy to select and purchase the perfect bonsai tree from the comfort of your own home.
Are bonsai trees hard to care for? A: Bonsai trees require some care and attention, but with the proper guidance and knowledge, they can be relatively easy to care for. Delhi Bonsai can provide care instructions and guidance to ensure that your bonsai tree thrives.

Can I personalize my gift bonsai? A: Yes, Delhi Bonsai offers personalized options for gift bonsai trees. They can add custom planters or engraved nameplates to make your gift extra special.

How can a gift bonsai improve air quality? A: Bonsai trees release oxygen and absorb pollutants, making them an excellent way to improve indoor air quality. They can remove harmful pollutants such as formaldehyde, benzene, and trichloroethylene from the air, providing numerous health benefits.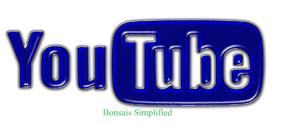 Subscribe our Youtube Channel and avail amasing Discounts. Here you will fing all the guidance of Care and Maintainence of Gift Bonsai.